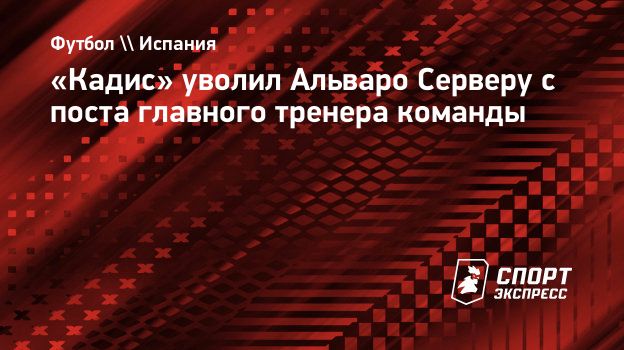 «Кадис» объявил об увольнении Альваро Серверы с поста главного тренера команды.
56-летний испанский специалист возглавлял команду с апреля 2016 года.
?? #C?dizCF has relieved ?lvaro Cervera of his duties as first team coach.

The entity wishes to thank him for his service to the Club and wishes him all the best in his professional career. pic.twitter.com/u2p3meGcfa

— C?diz CF ??? (@Cadiz_CFEN) January 11, 2022
«Кадис» занимает предпоследнее, 19-е место в турнирной таблице чемпионата Испании с 14 очками в 20 матчах.