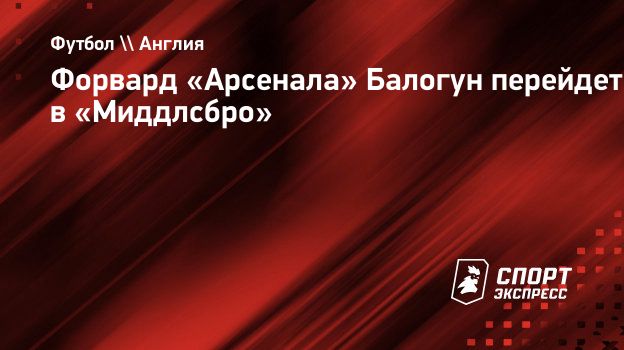 Нападающий «Арсенала» Фоларин Балогун перейдет в «Миддлсбро», сообщает журналист Фабрицио Романо.
По информации источника, 20-летний англичанин проведет остаток сезона-2021/22 в «Боро» на правах аренды. Сегодня футболист должен пройти медицинское обследование, после этого клубы официально объявят о сделке.
Folarin Balogun joins Middlesbrough on loan from Arsenal, done deal. Balogun will undergo his medical tomorrow and then will be announced as new Boro player. ? #AFC

Arsenal have accepted also final details and clauses. Talks started five days ago and now completed. ? #Boro pic.twitter.com/Z7H9kZpBS2

— Fabrizio Romano (@FabrizioRomano) January 10, 2022
В сезоне-2021/22 Балогун принял участие в 4 матчах «Арсенала» и не отличился результативными действиями. Портал Transfermarkt.com оценивает стоимость игрока в 4 миллиона евро.